Events Search and Views Navigation
June 2021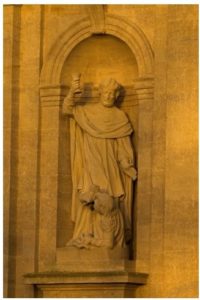 Jubilee weekend with our benefactors, in celebration of our Holy Father Saint Norbert and the Holy Sacrament,  in the presence of Archbishop Mgr. Carballo, Secretary of the Congregation of the Consecrated Life. On June 5th at 11 o'clock he will preside the Holy Mass together with the bishops of Normandy, and in the afternoon present a reading. 
Find out more »
July 2022
During the jubilee, we will be glad to welcome in Mondaye the Juniors' Meeting of the Order, which will be organized by our community and by the Formation Commission of the Order.
The meeting will take place from Sunday 25th July to Thursday 29th July 2021. The programme will consist of some formation about the history of the Order's foundation, but there will also be a pilgrimage to Prémontré and Laon. Above all, this will be the opportunity for our younger confreres to meet with other canonries and cultures.
Find out more »
+ Export Events