Upcoming Events
Events Search and Views Navigation
September 2021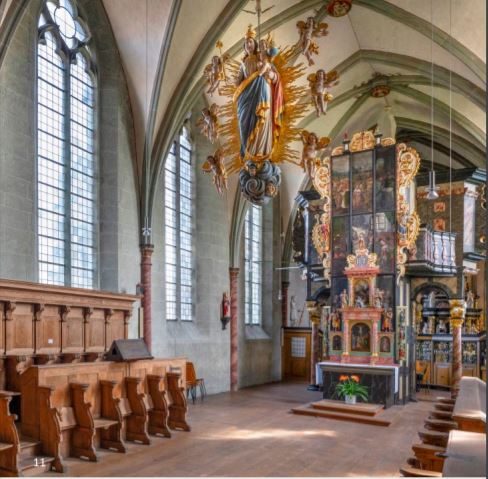 Im Jubiläumsjahr 2021 möchte das Erzbistum Paderborn mit einer kirchengeschichtlichen Wanderausstellung an das Wirken des Prämonstratenserordens erinnern. Zurück zu den Wurzeln, die Besinnung auf ein einfaches Leben, das aber zugleich ganz im Dienst an der Gemeinschaft stehen sollte - gerade heute inspirieren diese Werte, denen sich vor 900 Jahren die Gemeinschaft der Prämonstratenser verschrieb. Noch heute kann man in der Erzdiözese Paderborn zehn ehemalige Stifte und Kirchen von Prämonstratenser/innen entdecken, die zwar keine Ordensangehörigen mehr beherbergen, jedoch von ihrer Geschichte,…
Find out more »
July 2022
During the jubilee, we will be glad to welcome in Mondaye the Juniors' Meeting of the Order, which will be organized by our community and by the Formation Commission of the Order.
The meeting will take place from Sunday 25th July to Thursday 29th July 2021. The programme will consist of some formation about the history of the Order's foundation, but there will also be a pilgrimage to Prémontré and Laon. Above all, this will be the opportunity for our younger confreres to meet with other canonries and cultures.
Find out more »
September 2022
This is the program of the prelates' meeting as approved by the definitory. The concrete and definite planning depends on the possibilities of speakers to adapt to the agenda. We needed to change the dates because the La Salle center could not maintain the dates we asked because of the many changes in the bookings because of the covid 19 pandemic.
The symposium and prelates' meeting will therefore take place from September 21 till 25, 2021.
Find out more »
+ Export Events