Events Search and Views Navigation
November 2020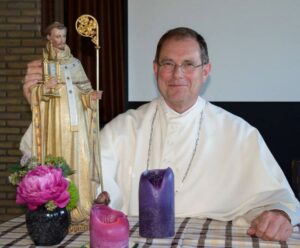 Message from General AbbotJos Wouters on the occasion of the opening of the jubilee year - 900 years order of Premontré
Find out more »
February 2021
On 11 February 2021, on the feast of Blessed Hugh, in the Generalate house in Rome is planned a celebration with "Roman contacts" (general superiors, representatives of the Congregations, cardinals).
Find out more »
September 2021
This is the program of the prelates' meeting as approved by the definitory. The concrete and definite planning depends on the possibilities of speakers to adapt to the agenda. We needed to change the dates because the La Salle center could not maintain the dates we asked because of the many changes in the bookings because of the covid 19 pandemic.
The symposium and prelates' meeting will therefore take place from September 21 till 25, 2021.
Find out more »
+ Export Events